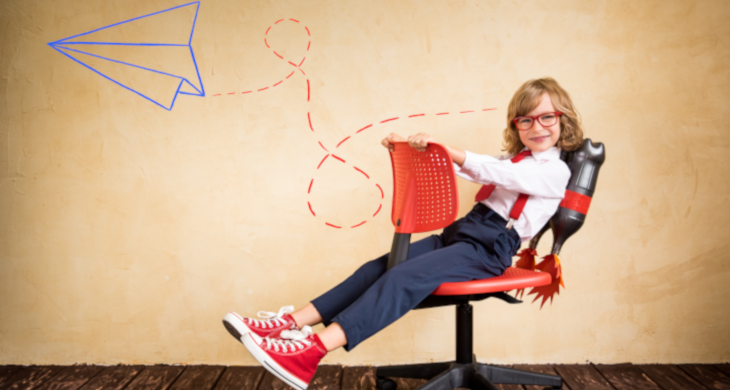 Gift Boxes or Cards for Children's Day? How are the Trends Changing in the Companies?  
 
Children's Day is just around the corner. How to surprise the kids of your employees this year and give them the tool, thanks to which they will be able to make their dreams come true on their own?
…"Only the children know what they are looking for…" Antoine de Saint-Exupery
Comfort and ease of use, that's what all employers value most.
In Poland, the company gifts for Children's Day are still popular. Gifts in the form of toys or sweets are still "in circulation", but will each child be happy with such a gift?
Moreover, it poses a considerable logistic-wise and financial challenge for an employer to handle the preparation of company gift boxes. Thus, it is not irrelevant that they more and more willingly reach for novel solutions from the offer of employee benefits which provide swift implementation, comfort and financial benefits.  
Prepaid gift cards for children – a new trend within the employee benefit sector
 
Yes, this is an advanced digital solution, offering the satisfaction of both the employer and the employee. The gift card is a kind of an electronic version of a voucher, featuring a certain cash balance and a validity date.
At the moment, this is the only so well-suited benefit for the kids of your employees.
Time and energy savings. At such time, Edenred will supply you with a solution ready-to-give to your employees and their children
A well-suited gift – the kids decide themselves how and when to spend the funds available on the card
Flexibility. The employer defines itself the points of sale where the employee may pay with the card.
PIT exemption up to PLN 1000, if the benefit is disbursed in line with the intended purpose of the ZFŚS [Company Social Benefits Fund].
The reach. The prepaid cards are honoured nationwide. You can also pay with them online.
Access to a bundle of attractive discounts to the cinemas and stores offering the assortments for children.
Individual card management. On an ongoing basis, by contacting the hotline as well as by visiting myedenred.pl webpage and via the mobile application
Customisation as per the company branding. The card can feature your own logo, design, and maybe a dedication of your preference.
A freedom to manage your own funds, particularly valued by young people.
Enforcement of the company's CSR. This is an example of "good practices" in terms of building good relations and harmony with your personnel. Employees appreciate any form of financial support.
A strong employer branding. There is nothing that can distinguish an employer more than the Motivating Company Certificate.. By choosing gift cards you support the Academy of the Future.

Let's talk about the needs of your company:)