Holiday card
Travel benefit or subsiding of holidays for the employees or their children.
Modern camping holidays and an attractive, highly desired reward.
Order online
Ask for product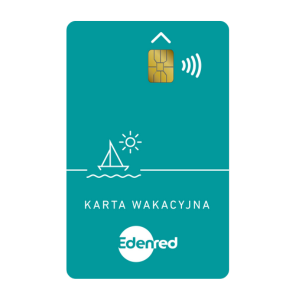 The holiday card contributes to the motivation and commitment of your employees. It is the perfect reward to celebrate an anniversary or recognise specific achievements, e.g. sales figures, length of service or employee of the year. The holiday cards can make your employees' holidays even more special. After all, nothing contributes to an employee's motivation more than good holiday rest and life satisfaction! The holiday card is also a convenient solution for subsidising the holidays of your employees or their children. Since the card acceptance scope can be customised in accordance with the Client's request, the employee's time will be spent in accordance with the Client's individual preferences and in line with the type of the benefit and the source of financing.
Order online
Why choose holiday cards?
Learn about the benefits

You will notice an improvement of the happiness index at your company
You care for your employees' work-life balance. You encourage them to relax and rest, which makes them more motivated to work.

You save time
Simple management and distribution of the cards to your employees and easy way of accounting for the holiday benefit.

You receive a guarantee
The card acceptance scope is customised in accordance with your request, e.g. travel agencies, hotels, holiday resorts, airlines, etc., to guarantee that the funds are used in accordance with the Employee Benefit Fund Act.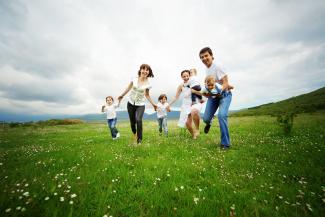 This reward is always a hit because the employees always appreciate it when their dream holidays are subsidised by their employer.
Extra savings for necessary purchases, e.g. accessories for the trip, thanks to the savings platforms for the employees.
The holiday cards are the most convenient solution for the employees because they enable them to make transactions worldwide and online.
Discover other products and benefits