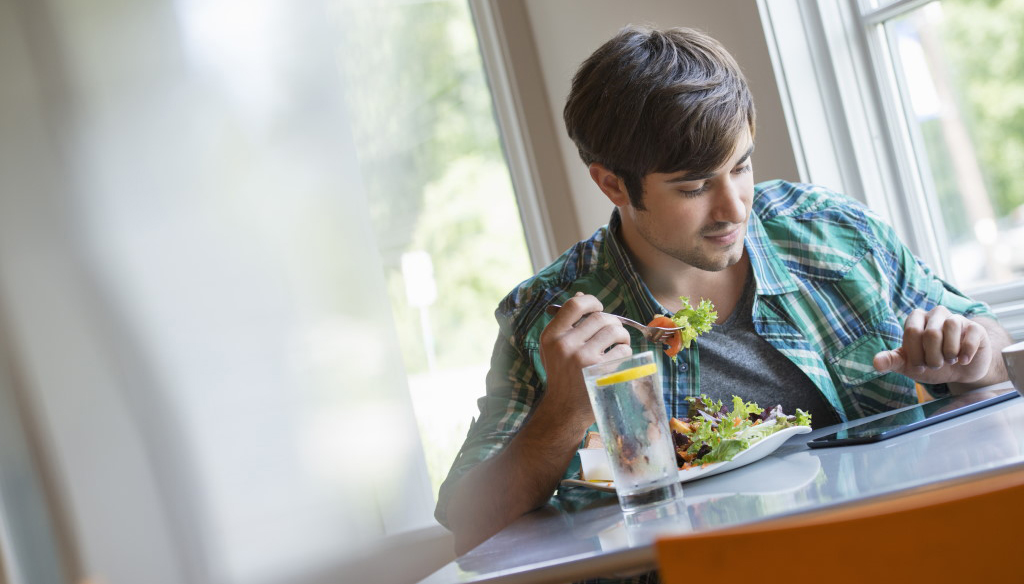 Why are employers reaching for nutrition funding at work? First of all – due to pro-health prevention in the company, care for health and high productivity at work.  Secondly – due to statutory guidelines which particularly refer to the issue of providing preventive/regenerative meals to employees who perform work in difficult conditions. Thirdly – because in this way they can realistically help employees by providing them with additional savings in the household budget. All the reasons are good and the employee satisfaction can be even greater if the chosen solutions work in all working conditions.
What are food vouchers?
 
Food vouchers are one of the non-wage solutions that provide convenient and safe financing of meals and drinks for employees of each company. Based on legal regulations and the needs of a given company, employers can decide to buy voluntary food vouchers or preventive vouchers.
Food or preventive vouchers – the choice is up to the employer
 
Voluntary food vouchers, as the name suggests, are an additional benefit voluntarily granted by the company. Based on the nominal value of the voucher – each employee can exchange it for a hot meal at specific food courts throughout the country.
There are also preventive vouchers on the market, the spending of which must be closely linked to the employee's difficult working conditions. Such an obligation is imposed on the employer by, among others, Art. 232 of the Act of 26.06.1974 of the Labour Code (uniform text, Polish Journal of Laws of 2018, item 917, as amended)  from which it follows that employees employed in particularly onerous conditions are entitled to a meal in the form of one hot dish and beverages free of charge, of type and temperature adapted to the conditions of work performed. The meal should have a caloric value of about 1000 kcal and contain about 50-55% of carbohydrates, 30-35% of fat and 15% of protein.
The employee can additionally pay with a preventive voucher in the grocery store, adding to the basket products from which s/he can prepare a warm meal at home. The type of facility/food court where you can pay with a voucher is specified in the Basic Law on preventive nutrition. The employer should also remember that preventive vouchers are not suitable for other employees of the company, e.g. employed in an office building. With a view to funding nutrition for this group of employees, you can choose voluntary food vouchers or their modern equivalent, i.e. a prepaid nutrition card.
Food vouchers in the age of digital transformation
 
Progress in the field of digital payment solutions has caused traditional paper vouchers to fall out of circulation. They were replaced by prepaid nutrition cards, an innovative benefit in Polish companies.
The growing trends in the area of card payments are also confirmed by the study "Cashless payments through Poles' eyes", 2019 Pollster, which shows that only in 2019 over 79% of Poles made card payments resigning from cash transactions.
Poles' readiness for digital payments is increasing, and the next card in their wallet will always be at hand. Card payments especially nowadays are a safe and desirable solution for employees. When paying by card they gain wide payment options (via terminal, contactless, in Google Pay™ and Apple Pay applications), regardless of their place of work. A break for a meal is therefore always possible.
Food vouchers vs card – fiscal savings for the employer
 
Rules governing the use of food vouchers and food cards (prepaid card) are regulated in §2 clause 1 point 11 of the Regulation of the Minister of Labour and Social Policy of December 18, 1998 (Polish Journal of Laws of  1998, No. 161, item 1106, as amended). In practice, this means that employers deciding to voluntarily co-finance meals up to PLN 190/month can save on Polish Social Insurance Institution's (ZUS) contributions for each person employed in the company.  In the case of a nutritional card, the annual savings per employee can be up to PLN 462. (Art. 15 Clause 1 of the Act of February 15, 1992 on corporate income tax (Polish Journal of Laws of 2017.2343, uniform text)). The scale of savings multiplied by the number of people employed in the company can be huge. An employee will also feel savings – and not only in the monthly household budget, but also on social security contributions – on an annual basis in the amount of PLN 289.
Food vouchers vs card – limited functionality
 
The main advantage of food cards, e.g. Edenred lunch cards, is primarily flexibility. The employer provides any number of cards, any amount, for any period of the year. The employee, in turn, can spend the money as s/he wants – at any food court in the country, at company catering such as Pan/Pani Kanapka [Mr./Mrs. Sandwich] – popular everyday office meal suppliers. With a lunch card, employees will also be able to pay in vending machines and fulfil orders for online delivery (without a PIN code for transactions up to PLN 100), or to pay for orders contactless – without touching the payment terminal, by adding their phone to the Google Pay™ and Apple Pay applications.
Another advantage of lunch cards is their functionality. Employees can use them regardless of their place of work – in the office, at home office, while travelling. In addition, if the employee does not use all the funds available on the card in a given month, its balance will be increased in the next month. It is worth remembering, because unlike food vouchers, the employee does not lose on unrealized transactions in a given month.
Food vouchers vs card – employee health
 
The issue of healthy and balanced employee diet is not without significance in the pro-health prevention of the company. Those who eat regularly, maintaining a convenient diet and food preferences, work more efficiently even by 20% – according to a WHO research. A regular diet supports the body's immunity and reduces susceptibility to illness. This is especially important in the autumn and winter, when the susceptibility to illness increases, which in turn limits the company's production potential.  
Freedom to choose meals can only be ensured to the employees by solutions which do not limit payments in their preferred gastronomic establishments. Such possibilities are undoubtedly provided by a prepaid nutritional card and limited by the food voucher.
Food vouchers vs card – order logistics
 
When choosing between gift vouchers and food cards, it is worth analysing your choice in terms of costs, logistic possibilities and administration of the entire purchasing process.
When ordering vouchers for the company, employers must take into account the need for more frequent orders (vouchers have a shorter validity period than the prepaid card), as well as creating space for their storage. When ordering cards, the process of distributing them to the company – and then into the hands of the employee – takes place only once. Subsequent card recharges can be ordered online at the card distributor, in this case Edenred.
If you are still wondering whether it is worth including nutrition financing in your company – choose Edenred's modern solutions. The lunch card is the only nutritional benefit in Poland that has been awarded the Wellbeing Institute Certificate.