Let Your business grow with us!
Do you run your own business? Are you the head of a cafe, restaurant, dancing school ... and you care about greater financial turnover and promotion of your brand? Join Edenred!
Start earning! Attract more customers with Edenred cards
What do you gain?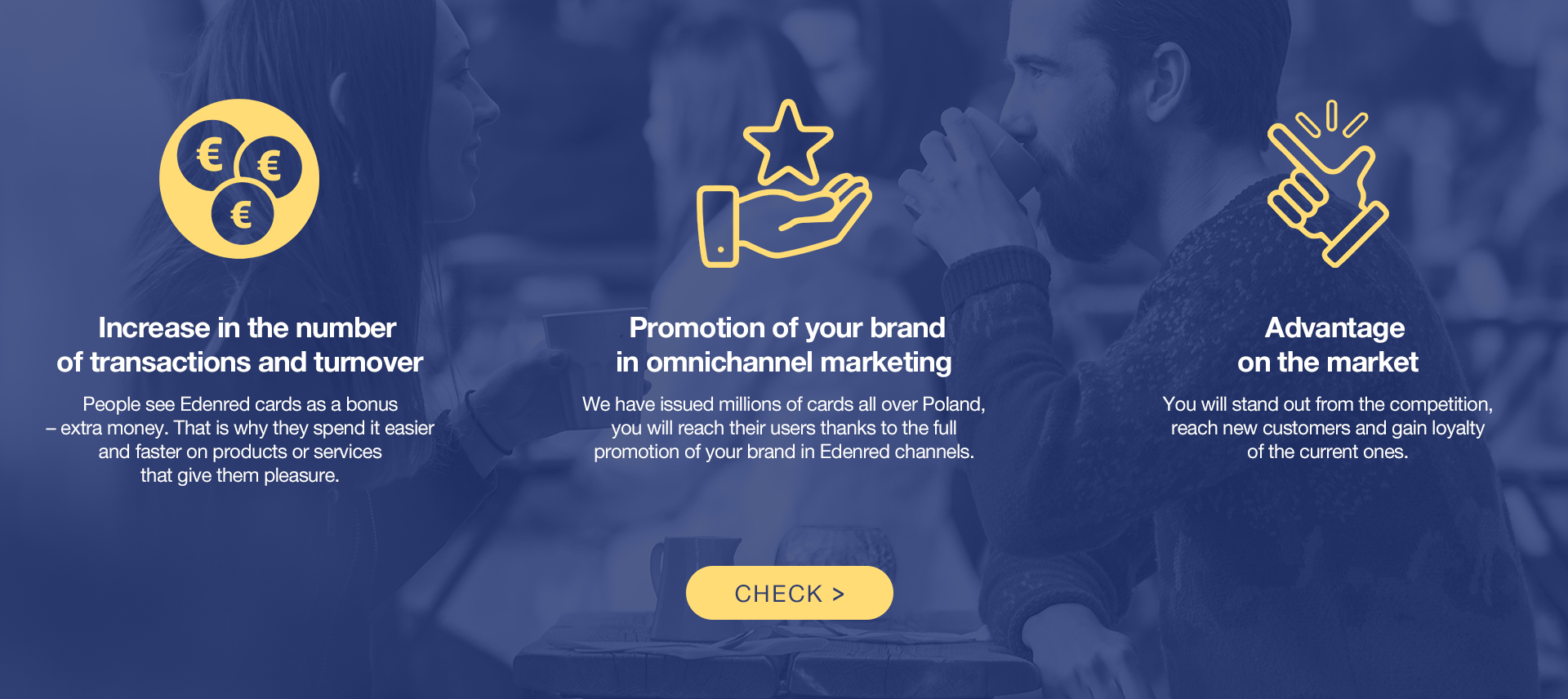 It is worth knowing that...
The Edenred brand has been present on the global market for 50 years
We are NUMBER 1 in the sale of prepaid cards in the B2B segment
The largest brands in Poland, companies from the SME sector and family / local businesses cooperate with us
Start earning with us and learn more