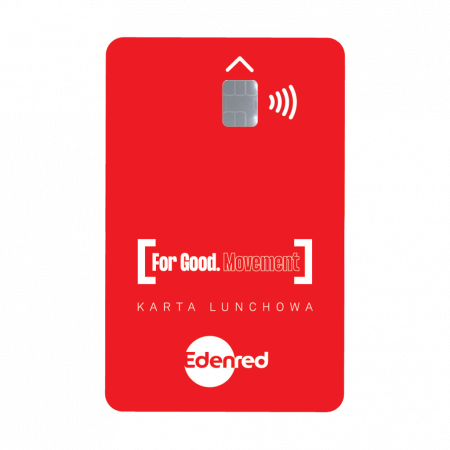 The lunch card is used to subsidise meals to the employees, enabling them to enjoy a meal consistent with their diet each day. Food (lunch) cards are accepted at catering establishments in Poland, e.g. bars, canteens, restaurants, "Pan Kanapka" catering company, vending machines, etc., online, and they also enable quick and safe contactless payment by phone using the Google Pay™ and Apple Pay applications.
Order online
Why choose lunch cards??
Learn about the benefits

Savings on social insurance contributions
By subsidising the meals for your employees, you can save on social insurance contributions and increase the net income of each employee without having to establish the Employee Benefit Fund.

Savings on time and money
Quick and easy distribution of lunch cards among the employees. There is no need to implement dedicated systems and appoint personnel to manage food cards, unlike with food vouchers.

Strong, healthy personnel
Let your personnel spend some time together. Shared meals taste better and improve the atmosphere in your company. Studies indicate that 82% of employees enjoy eating together.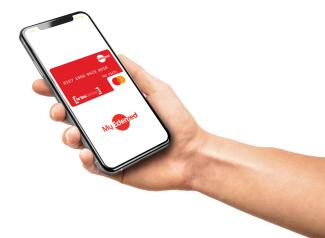 They are a benefit that contributes to regular nutrition at work – 61% percent of employees find their health to be the greatest challenge and priority for the future.
The card helps the employees to make some savings in their home budget because each employee will also receive dedicated discounts on meals and access to the savings platform.
The money provided to the employees is 100% safe – if the card is lost, the employee can quickly block it and receive a replacement card (unlike with vouchers).
75% of employees participating in the survey admitted that food (lunch) cards were their preferred benefit* ("Edenred-IPSOS Employee Barometer" survey).
How much can I save with the lunch card?
Find out using our calculator
Monthly gross salary of the employee
Amount paid to subsidise meals in the form of lunch cards
Amount of the contribution to accident insurance
Total annual savings of the employer
Total annual savings of a single employee
Aby otrzymać szczegółowe wyliczenie prosimy o wypełnienie formularza kontaktowego
Discover other products and benefits